Submitted by helmsman on Tue, 02/10/2015 - 01:30
Submitted by helmsman on Tue, 02/10/2015 - 01:25
Submitted by helmsman on Tue, 02/10/2015 - 01:21
Bigger Container Ships Pose Bigger Risks
Gregory J. Millman Feb. 8, 2015 http://www.wsj.com/articles/bigger-container-ships-pose-bigger-risks-142...
Insurers, Others Worry About the Potential for Catastrophic Accidents
The big container ships that ply the world's trade routes are growing ever larger, holding down the cost of ocean shipping, but also raising concerns among vessel operators, insurers and regulators about the potential for catastrophic accidents.
Submitted by helmsman on Tue, 02/10/2015 - 01:19
Submitted by helmsman on Mon, 02/09/2015 - 08:32
Historic Thai Canal Plan Resurfaces
Wendy Laursen 2015-02-04 http://www.maritime-executive.com/article/historic-thai-canal-plan-resur...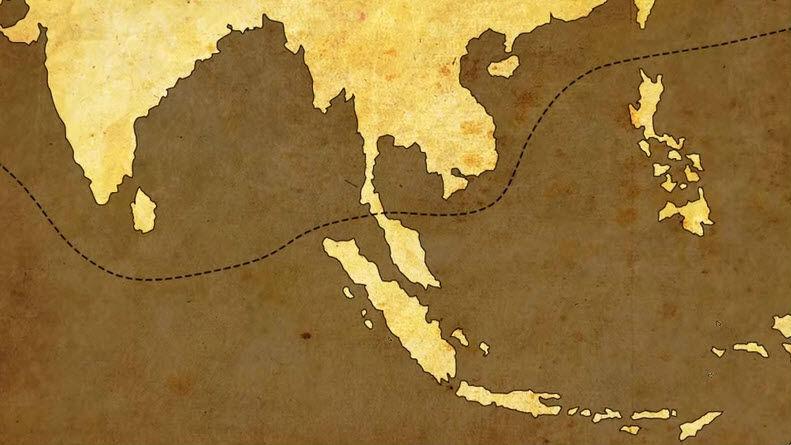 Historic Kra Canal
The idea of building a major shipping canal across the south of Thailand dates back to the 1600s. The most recent plan, discussed about a decade ago, involves financing from China, and it is this plan that has recently resurfaced in Thai local media.
Submitted by helmsman on Mon, 02/09/2015 - 08:28
Nicaraguan Canal Project Unearths Ancient Relics, Animosities
February 06, 2015 http://www.npr.org/blogs/thetwo-way/2015/02/06/384295864/nicaraguan-tran...
A Chinese company building a canal across Nicaragua has handed over more than 15,000 pre-Columbian relics to the Nicaraguan government. The relics, mostly pieces of pottery and obsidian, date from around 500 B.C. to the 1500s A.D.
Submitted by helmsman on Sun, 02/08/2015 - 09:24
Wild weather sparks flood of ocean rescues
Simon Jones Feb 6, 2015 http://www.royalgazette.com/article/20150206/NEWS/150209800
Treacherous weather conditions at sea have triggered a spate of rescue operations in which injured sailors have been rushed to Bermuda for treatment.
Three ships have been forced to divert towards the Island so far this year so injured crew could be taken to hospital — high compared with the same period last year when there were no medical evacuations.
Submitted by helmsman on Sun, 02/08/2015 - 08:09
Industry viewpoint: the six challenges facing the next head of the IMO
Olaf Merk 03 February 2015 http://www.lloydslist.com/ll/sector/regulation/article456408.ece
Would-be secretary-generals have until the end of March to apply but there are several issues they need to consider to ensure the IMO remains relevant
THE general state of international organisations can be summarised in one word: crisis.
Submitted by helmsman on Sun, 02/08/2015 - 08:06
IMO: Sub-Committee on Human Element, Training and Watchkeeping (HTW), 2nd session, 2-6 February 2015
Source: IMO (Speech by Secretary General)
06/02/2015 http://www.hellenicshippingnews.com/imo-sub-committee-on-human-element-t...
Thank you Mr Chairman, good morning distinguished delegates, it is a great pleasure for me to welcome you all to the second session of the HTW Sub-Committee.
Submitted by helmsman on Sun, 02/08/2015 - 07:58
Cargo ship runs aground off Guimaras; Coast Guard checks for oil spill
February 5, 2015 http://www.gmanetwork.com/news/story/426916/news/regions/cargo-ship-runs...
A cargo ship ran aground off Guimaras province on Wednesday, even as the Philippine Coast Guard is checking the area for any possible oil spill.
But as of Thursday, the Coast Guard, in a post on its website, said there was no sign of an oil spill from the MT King Andrew.