Submitted by helmsman on Sat, 12/23/2017 - 07:45
Nautilus calls for recognition of UK seafarers' certificates post-Brexit
Mrinmoyee Hazarika 22 December 2017 https://www.ship-technology.com/news/industry-news/nautilus-calls-for-re...
Nautilus International, representing maritime professionals in the UK, Netherlands and Switzerland, has urged the UK Government to ensure that British seafarer's certificates will continue to be recognised within the European Union (EU) during and after Brexit.
Submitted by helmsman on Sat, 12/23/2017 - 07:37
EU issues proceedings against Ireland over seafarer training: High Court also directs Minister for Transport Shane Ross to rectify breach
Lorna Siggins 22 December 2017 https://www.irishtimes.com/news/education/eu-issues-proceedings-against-...
The European Commission is taking action against Ireland for allegedly failing to comply with EU law on the mutual recognition of seafarers' qualifications.
Ireland has been given two months to comply, according to a letter of formal notice issued by the commission.
Submitted by helmsman on Sat, 12/23/2017 - 07:35
Can Science Keep Deep Sea Miners From Ruining the Seafloor?
Eric NiilerEric Niiler 20 December 2017 https://www.wired.com/story/can-science-keep-deep-sea-miners-from-ruinin...
Ocean explorers and entrepreneurs have been thinking about how to scoop up mineral-laden deposits on the seafloor since the HMS Challenger dragged a few up in a bucket during its globe-trotting scientific voyage in the 1870s. A century later, the CIA used deep sea mining as a cover story for a secretive plan to recover a sunken Russian nuclear sub.
Submitted by helmsman on Sat, 12/23/2017 - 07:32
Battered owners dare to dream for the first time in a decade
Sam Chambers December 22nd 2017 http://splash247.com/battered-owners-dare-dream-first-time-decade/

Submitted by helmsman on Sat, 12/23/2017 - 07:30
Euronav and Gener8 Maritime to merge
Sam Chambers December 21st 2017 http://splash247.com/euronav-gener8-maritime-merge/
The year 2017 will go down as one of peak consolidation and it is ending with one of the most notable mergers yet. Euronav is taking over Gener8 in a $504m share for share deal to create a true giant in the tanker sector.
Submitted by helmsman on Sat, 12/23/2017 - 07:24
Coast Guard's Final Report On El Faro's Sinking Prompts Safety Reforms In Maritime Industry
Maeve McGoran • 22 Dec 2017
In a decision that could mean broad changes across the American shipping industry, the commandant of the U.S. Coast Guard has accepted, partially or in full, almost all the recommendations made by a Coast Guard panel that investigated the 2015 sinking of the SS El Faro. Thirty-three people died on the cargo ship in the worst American sea disaster in more than three decades.
Submitted by helmsman on Sat, 12/23/2017 - 07:22
China, Australia ports clogged
Reuters December 22, 2017 https://business.mb.com.ph/2017/12/22/china-australia-ports-clogged/
Singapore – More than 300 large dry cargo ships are having to wait outside Chinese and Australian ports in a maritime traffic jam that spotlights bottlenecks in China's huge and global commodity supply chain as demand peaks this winter.
Submitted by helmsman on Fri, 12/22/2017 - 09:24
Russia and USA submit first ever joint note to IMO on shipping in Bering Strait and Bering Sea
15 Dec 2017 received from Port News via email
The Russian Federation and the USA have filed the first ever joint note with the International Maritime Organization (IMO) on the regime of shipping in the Arctic – in the Bering Strait and in the Bering Sea. The document is available at the IMO website.
Submitted by helmsman on Fri, 12/22/2017 - 09:13
Hundreds of Philippines ferry disaster survivors pulled from the sea
Associated Press in Manila 21 Dec 2017 https://www.theguardian.com/world/2017/dec/21/philippines-ferry-carrying...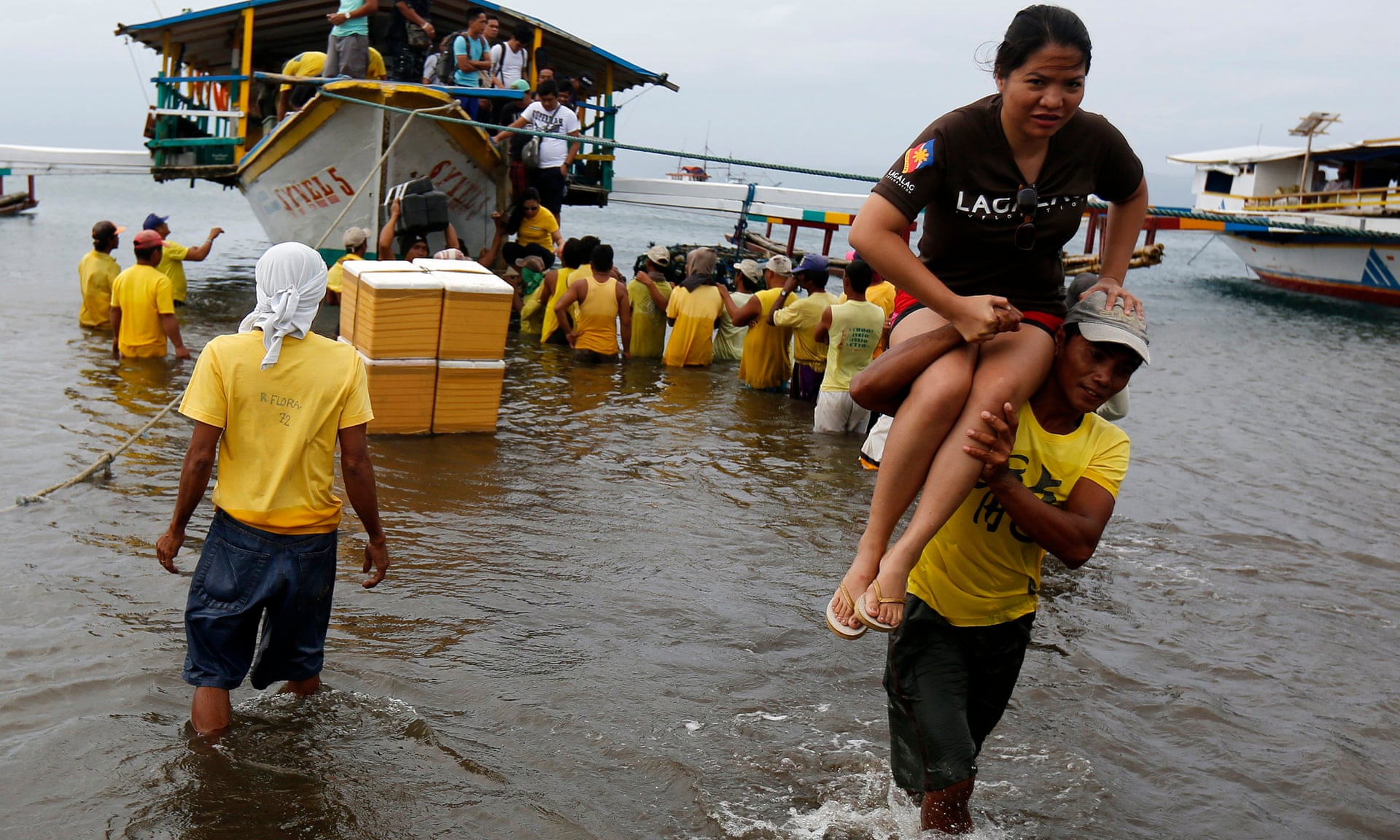 The rescue was launched after the passenger vessel Mercraft 3 started sinking.
Submitted by helmsman on Fri, 12/22/2017 - 09:04
Quit the false fear mongering
December 21st 2017 http://splash247.com/quit-false-fear-mongering/


Following on from Rod Johnson's article on Wednesday, where he outlined how processes in place at sea are reasonably well adept to deal with any attempted sabotage efforts through hacking, Andy Lane joins the growing chorus concerned about fake tech news hitting shipping.