Submitted by helmsman on Sat, 06/10/2017 - 17:56
Seafarers Matter: The Case of the Sharjah Moon
Wendy Laursen 2017-06-09 http://maritime-executive.com/editorials/seafarers-matter-the-case-of-th...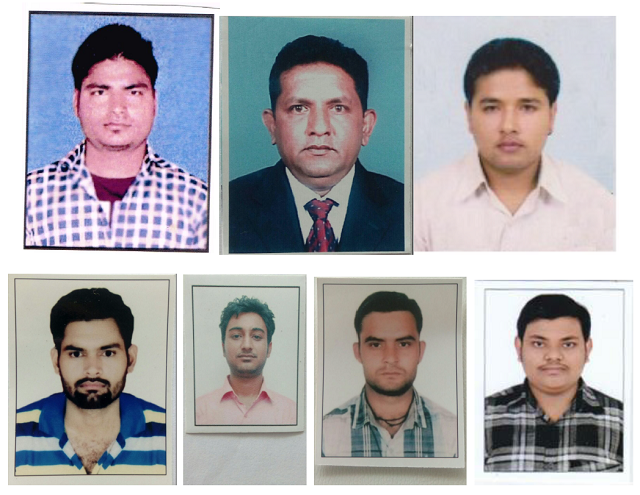 June 25 is the annual Day of the Seafarer. This year's theme is "Seafarers Matter."
For 2017, the IMO particularly wants to engage ports and seafarer centers. The idea is that they showcase best practices in seafarer support and welfare. The case of the seafarers stranded on the Sharjah Moon is therefore timely.
Submitted by helmsman on Sat, 06/10/2017 - 17:52
DAP Center for Governance facilitates training on research tools for MARINA
PNA June 7, 2017 http://pia.gov.ph/news/articles/2131496763757
PASIG CITY, June 7 -- The Development Academy of the Philippines' (DAP) Center for Governance-Policy Research Office (CfG-PRO) conducted for the Maritime Industry Authority the Training on Research Tools for Government Regulators last May 23-25 at the DAP Conference Center and Hotel in Tagaytay City.
Submitted by helmsman on Sat, 06/10/2017 - 17:50
Saving oceans: shipping industry to go green
Vibha Varshney 07 June 2017 http://www.downtoearth.org.in/blog/saving-oceans-shipping-industry-to-go...
Development and business go hand in hand. The idea of sustainable development has brought in business organisations to the UN's Ocean Conference.
All sustainable development goals (SDGs) are relevant to businesses. However, it seems that SDG 14, is not an obvious topic for many businesses. All businesses affect the oceans. Some like marine tourism have a direct effect on the health of oceans.
Submitted by helmsman on Sat, 06/10/2017 - 17:47
Ghost Ship operator is on the verge of mental breakdown, his lawyers say
Associated Press 9 June 2017 http://www.latimes.com/local/lanow/la-me-ghost-ship-owner-20170609-story...
The operator of an Oakland warehouse where 36 people died in a fire is experiencing a near mental breakdown following his arrest on involuntary manslaughter charges, his attorneys said Friday.
Lawyer Tony Serra spoke at a news conference, using a photo of his client, Derick Almena, and his family as a backdrop.
Submitted by helmsman on Sat, 06/10/2017 - 17:42
Shipping Giants Are Looking to Self-Piloting Boats to Shift Cargo
Millions of containers could be hauled by robotic ships within the next decade.
Jamie Condliffe June 9, 2017 https://www.technologyreview.com/s/608066/shipping-giants-are-looking-to...
Forget Uber's autonomous 18-wheelers: if you want a robot to haul a heavy load in the future, it might be worth considering a self-piloting container ship instead.
Recommended for You
Submitted by helmsman on Fri, 06/09/2017 - 14:46
Submitted by helmsman on Fri, 06/09/2017 - 14:42
Turkish Cypriots seize Turkish ship and crew
Antonis Michael June 6th, 2017 http://cyprus-mail.com/2017/06/06/turkish-cypriots-seize-turkish-ship-crew/
A Turkish ship was seized by Turkish Cypriot authorities for entering its "territorial waters" and its 13 crew members were detained, Kibris reported on Tuesday.
The incident occurred on Sunday evening by the Rizokarpaso River and on Monday the suspects were brought before a "court" which remanded them for two days after it was found that the ship was carrying 3,600 kilos of tuna fish.
Submitted by helmsman on Fri, 06/09/2017 - 14:40
Shipping industry ponders implications of Qatar diplomatic disputes
08/06/2017 http://www.hellenicshippingnews.com/shipping-industry-ponders-implicatio...
Saudi Arabia, the United Arab Emirates, Egypt, Bahrain, Libya and the Maldives have severed diplomatic relations with Qatar and indicated that they plan to cut air and sea traffic with Qatar. Already, Etihad, Emirates and Flydubai have announced that they have suspended flights to and from Doha with effect from 6 June and the land border between Saudi Arabia and Qatar has been closed.
Submitted by helmsman on Thu, 06/08/2017 - 13:10
Chief mate dies after slipping from hopper tank
7 June 2017 http://www.safety4sea.com/chief-mate-dies-after-slipping-from-hopper-tank/
The Marine Safety Investigation Unit (MSIU) issued an investigation report, regarding an accidental fall from a height of a crew member, during the cargo hold cleaning operations, onboard a bulk carrier. The purpose of a marine safety investigation is to determine the circumstances and safety factors of the incident, as a basis for making recommendations, to prevent further marine casualties or incidents from occurring in the future.
The incident
Submitted by helmsman on Thu, 06/08/2017 - 13:04
Qatari ships forced to head further afield for bunker supplies
Jason Jiang 7 June 2017
The ongoing political tension between Qatar and its neighboring countries in the Gulf region is causing disruptions in the tanker and container segments. However, Egyptian authorities, despite severing ties with Qatar, have said Qatari ships can continue to transit the Suez Canal, a relief for a number of European countries reliant on Qatari gas including the UK and Poland.